About Us
A team of Certified Public Accountants with 20 years experience in Big 4 accounting firms.
We have a globally based clientele for whom we deliver tax planning, tax compliance and financial consulting services. Continually updating our knowledge of the latest changes to legislation, each client benefits from a personalized service which ensures that at all times their position is optimized, their best interests are secured and a long term relationship and trust develops.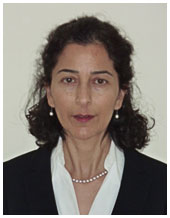 Maryam Gaste
With 20 years experience as a CPA, Maryam Gaste, co-founded, MG Partners Paris, providing tax planning, tax compliance and financial consulting services to the expatriate community. Having lived and worked in 4 different countries as an expat herself, she is very familiar with all the issues and concerns of expatriates. Previously she worked for Pricewaterhouse-Coopers (PwC) in Los Angeles and Paris, France where she was responsible for all aspects of expatriate tax engagements of clients such as AT&T, IBM and Euro disney. Her experiance also includes financial planning services working for the Zurich group.
Mojgan Ghanipour
Mojgan Ghanipour is a California Certified Public Accountant who started her career with KPMG in 1986. In 1989 she accepted an international position with KPMG Paris, in France. In 2000 she moved to New York City as Tax Manager with Ernst and Young, where she managed major expatriate engagements such as Pfizer. Upon her move back to France, she co-founded MG Partners Paris.